Pssst. We've just revamped our social media calendar, and we think it's a game-changer!
'Best social media calendar available' is a bit of a bold statement, but according to our users who kindly took part in our beta testing, that's exactly what they've said.Our ethos has always been to position our customers as our boss. With that in mind, we're constantly looking at ways to delight, add more value, and of course, boost productivity for all of our users. Next up on the radar of enhancement was our social media calendar.
Ok, hands up if you find yourself checking your Google or Outlook calendar several times a day? I'd assume that would be nearly all of you, eager social media champions.
Calendars are an essential means of organization and communication for a lot of businesses and we've included a social media calendar since day one.
As social media marketers, we understand that it's vital for you to stay on top of all the social media accounts under your command. No one wants to spend all afternoon wading through lists of posts individually to see how many tweets your colleague has got scheduled for Adidas for the next two weeks, do they?
There will also be regular occasions where your manager or client will ask to see all the planned activity for the next week, two weeks or month. Your time is too precious to spend hours compiling a list of all the great work you've scheduled.
So imagine if you had access to a social media calendar that enabled you to do all of the below, life would be great wouldn't it?:
- Mastermind your social strategy by viewing all of your scheduled posts, past and present.

-

Turn your team into an elite unit of social snipers by filtering and managing their workload through the social media calendar.

- Visually Identify which social accounts have been scheduled with ease. Whoops...forgot to

schedule a snap to Instagram

from our team day out.

- Make instant changes to your scheduled posts using our drag and drop feature.

- Save the calendar as a PDF for email or print to present to your boss or client.
Yes! All of the above is now possible using the new social media calendar in Sendible. We've developed our new calendar with simplicity and efficiency in mind, because if you spend less time scheduling, you gain more time to grow followers, master your social strategy and could even have an extra 10 minutes at the end of it all to craft your ping pong skills.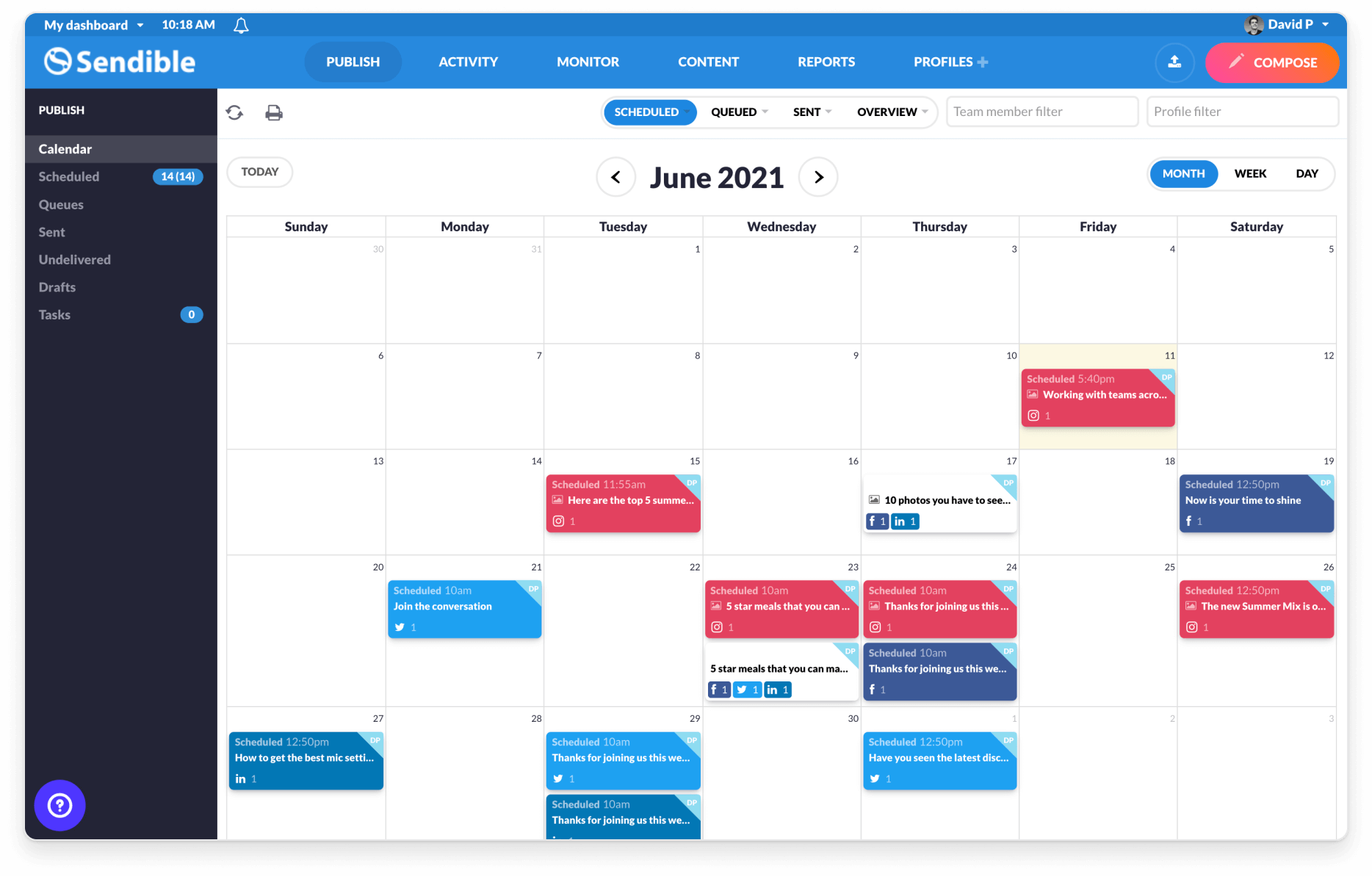 Look at all the pretty colors
Chaos follows when you can't easily view all of the great social media content you've got booked into your calendar. With our new social media calendar, you can now easily identify which social network you've scheduled posts for by color and icon. Each post also displays the time it's scheduled for, the start of the copy and whether it features an image or video. Want to see what your team is up to? No problem, each post will also display your team members' initials. You can even allocate colors to each of them.
We've also got great news for marketers who manage multiple brands at the same time as you can filter the calendar to only display posts from a particular social network.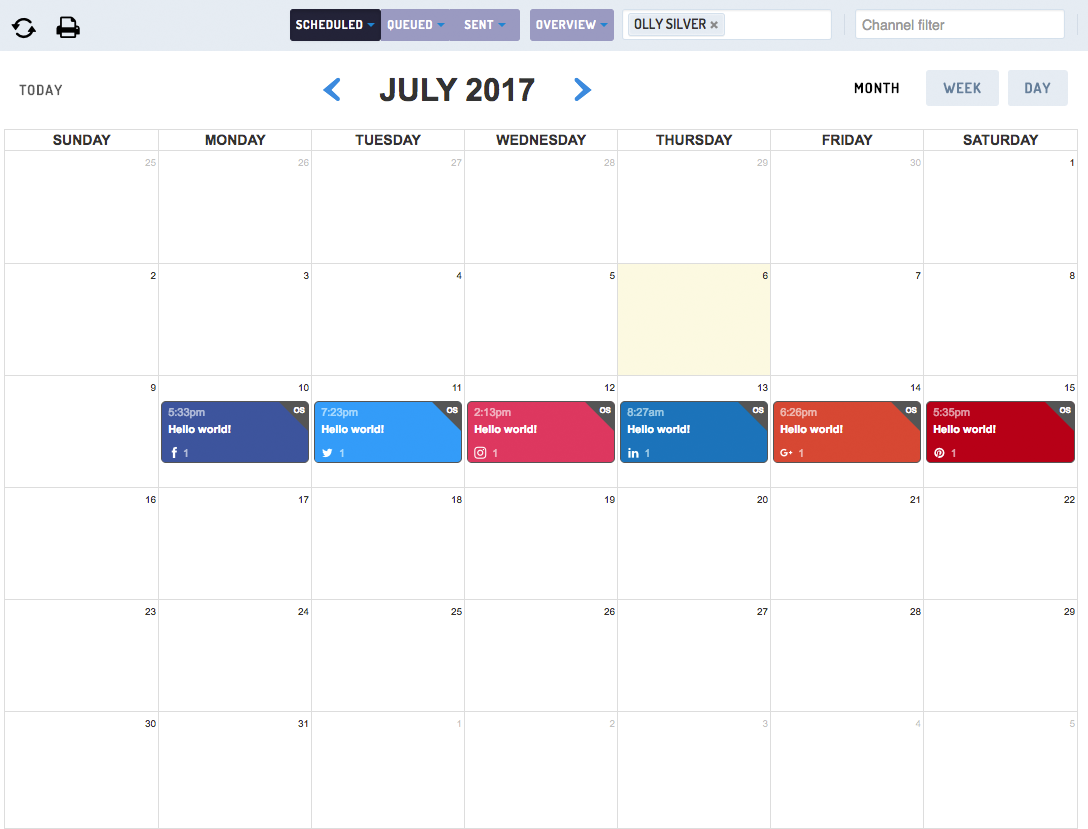 Which Sendible plans feature our new social media calendar?
Right now all of our plans feature the new calendar (Lite, Advanced, Pro and White Label), but Lite users won't have the option to save as a PDF or email. We've written a thorough guide on how to use and view the calendar so feel free to have a look to see its full functionality.
To summarize, our new social media calendar has been designed to make it easier and quicker to schedule and manage all of your social content.
We can't wait for you to try it out and tell us all what you think! If you're not currently a Sendible user, you can start a free trial.