We've noticed that posting of images generates a lot more engagement than just sharing of links.
Sendible's social media management tool is now using this research to update the way we post to Facebook. We now enable users the option to upload full resolution images retrieved from a URL.
Instead of a link preview like this: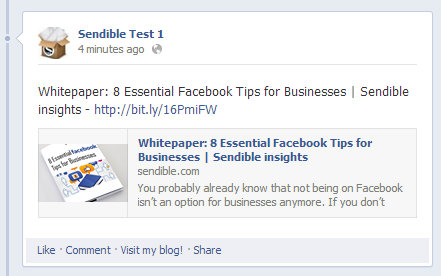 Your post would appear like this: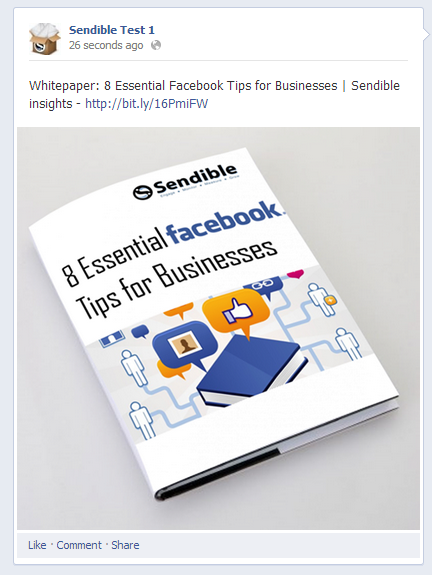 Enable this option when setting up your Facebook Fan page service
Add/edit services > Facebook Fan Page: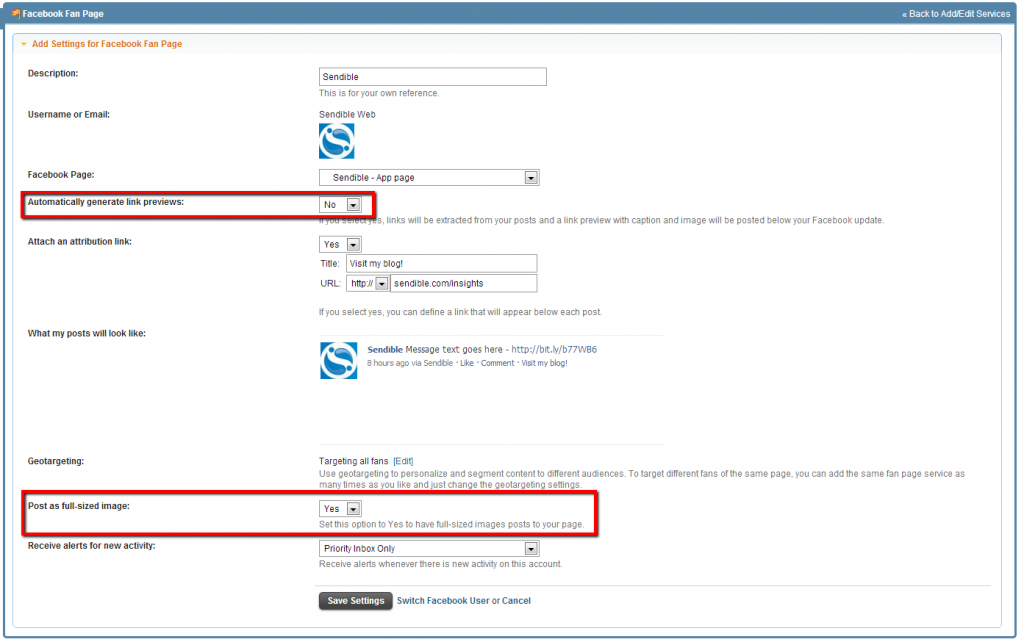 In the compose message box just insert a link with your post:


Let us know your thoughts on this feature update in the comments below...