We chatted with Topodium Group's Ryan Grimshaw to learn more about how they use their Sendible White Label and have gone on to achieve success during a global pandemic.
Meet Ryan Grimshaw, Head of Brand and Marketing
Hi, I'm Ryan Grimshaw, Head of Brand and Marketing for Topodium Group. I'm responsible for the delivery and execution of products and services within our global marketing division.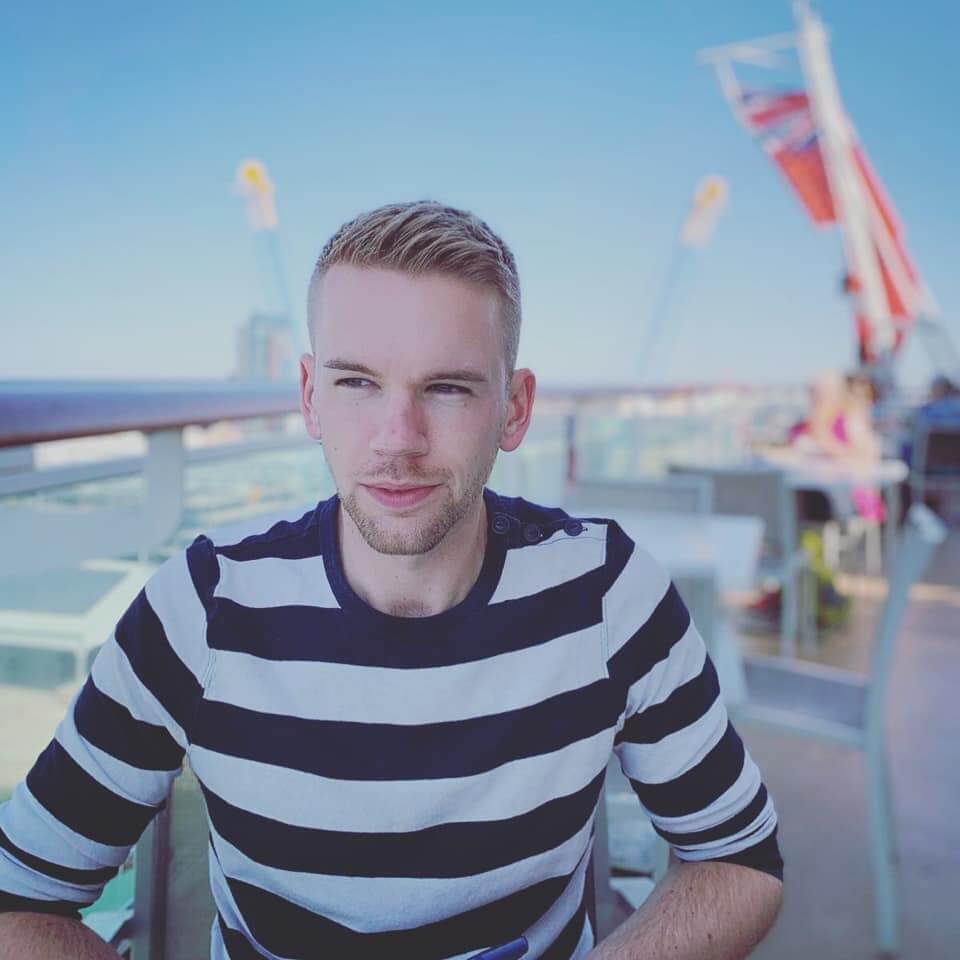 Through a transformational ecosystem of products and services, Topodium Group provides end-to-end creative marketing, consultancy and technology innovation which work in synchronicity to power businesses and brands around the world.
What were your biggest challenges with social media management before using Sendible?
We launched Topodium Group in April 2020, during a global pandemic with many of our team members working remotely. Establishing processes and swiftly acquiring the right tools was pivotal to our operations.

We were clear in our strategic aim; to provide a multitude of products and services which delivered superior value to partners, both standalone, and also as part of our wider ecosystem. A 'one-stop-shop' for sports, health and leisure businesses.

It was essential that our products could carry our own branding and unique style, carrying the ecosystem vision into reality. We rebranded the product as ToPost, our very own social media management platform and applied our brand colours. Sendible's White Label solution really allowed for customisation and flexibility, whilst also providing structure, practical resources and technical support to depend on.

As part of our social media management service offering, Sendible met our functionality criteria of centralised posting across major social network accounts, reporting and analytics, scheduling and content planning, and permission/notification management for more complex social teams or businesses.

The partnership with Sendible also accommodates our growing partner-base and caters for scalability at a cost-effective rate. Sendible's simple and intuitive user interface is easy to use and as part of the Sendible research panel, we're always delighted to see constant development and innovation, which is important in supporting Topodium Group's mission.
💡 Interested in a White Label?
The White Label gives you the opportunity to offer a customisable social media management option under your brand. 👈
What are your favourite Sendible features and how do you use them?
From a business perspective, Sendible provides an integrated free trial, multi-user permissions and simple account management which makes it super easy to get partners onto the platform, and then managing their accounts. Importantly to add, our prospects are always impressed by demos of the platform, and the free trials we offer, which frequently turn into new business.
We also have a complex service level. For example, we work collaboratively with partners to co-manage their accounts, and we have partners who use the platform to self-manage, and then also partners for whom we manage all their social media channels. That means our team needs a clear overview of what is happening at any one time, so the calendar view feature is super helpful for our social media specialists.

Without a doubt, the ability to centralise partners' social media accounts is a considerable time-saver and streamlines the process. Gone are the days of manically switching between accounts, logging into several places in various tabs, and remembering passwords etc.
Additionally, as a global agency, we have partners in various time zones around the world. The posting at optimal times feature and scheduling tool means our team can be well planned in advance - from anywhere up to a month to three months. Yet, the beauty of Sendible is we can also be agile and reactive - switching in new content when required, pausing all posts, or creatively responding to trends or engagement.
And finally, the ability to manage all your direct messages in one space is a lifesaver. Particularly for partners who provide customer service via their social media channels - it's all neatly together for ease of conversation tracking, yet channels are easily identified if you need to know the source of the enquiry.
💡 Ready to get started?
Pick your plan and start your 14-day trial. 👈