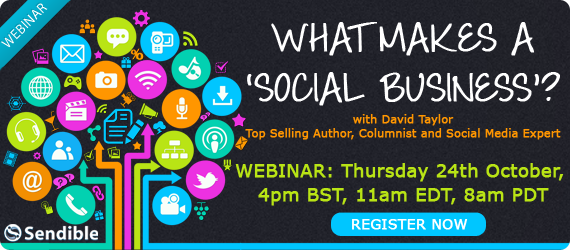 Join Sendible and top selling author, columnist and social media expert David Taylor as we discuss what exactly makes a 'social business'. Register now for a webinar filled with useful tips and tactics designed to help you transform the way your business operates.
About David: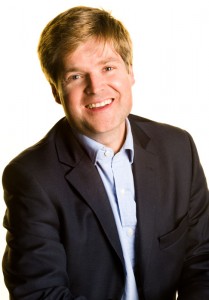 David Taylor has over 20 years experience of the UK media scene garnered from a career in journalism, in-house media relations, public relations, marketing communications and social media consultancy.
He is the co-author of 'Fusion – the new way of marketing', a book which explains how businesses can increase their sales cost effectively by making use of all the different marketing tools that are available in today's social media age.
Keeping pace with the rapidity of change in the social media world, in May 2013 he co-authored his second book 'The Business of Being Social', which is focused on using social media specifically for business purposes.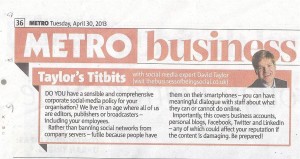 And David is now starting work on his third book which will be focused on educating parents, children and teachers about the pitfalls and opportunities of being on social media.
He also has a regular column on social media in the business section of Metro newspaper entitled Taylor's Titbits.