To help you understand how our tool can help you meet your social media goals, we host a Sendible Group Demo every week.
In 30-minutes, you will learn about the key features of our social media management tool with the chance to ask questions at the end.
Join our session to discover how our social media dashboard can help your agency or business gain real ROI from your social media activities.
Sendible Group Demo agenda and times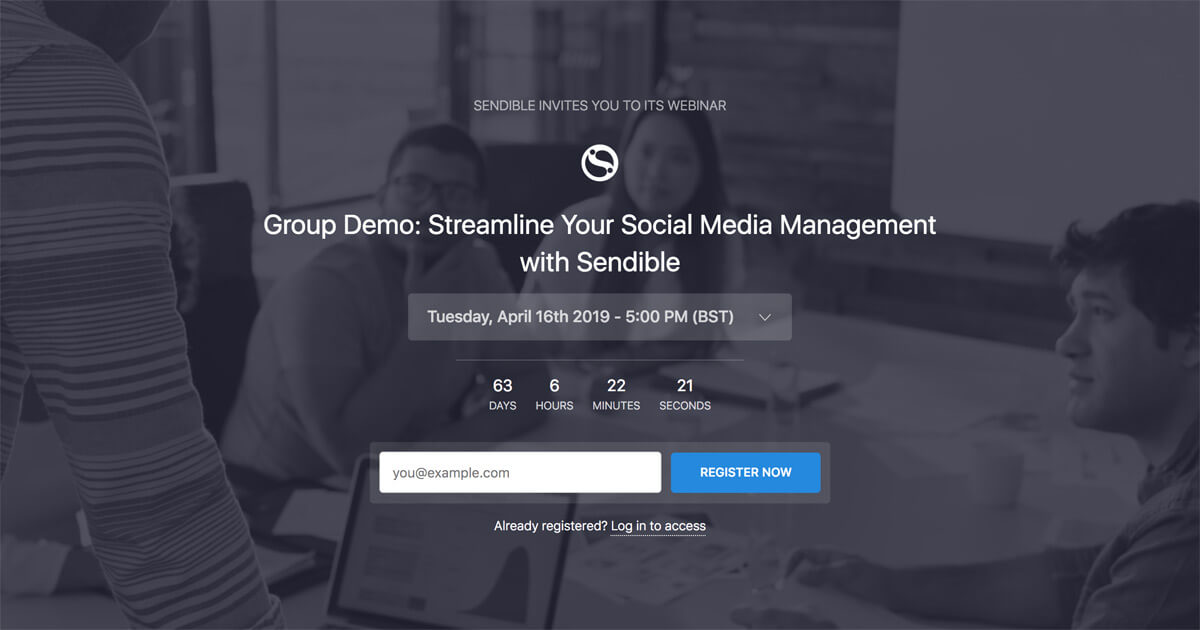 Our social media consultants run a group demo session every week at 5 PM GMT (12 PM EST). During the session, they outline the powerful features in Sendible that will allow you to save time and delight your clients every step of the way.
In this group demo you'll see how to:
Compose messages and schedule posts
Engage with your followers
Monitor keywords and your social media feeds
Build simple reports
Use other exciting Sendible features!
Watch our short video tutorials
If you are keen to get started right away, our short video tutorials are a brilliant choice. Our team created a range of short videos to answer the most frequently asked questions, like the 3-minute tool overview video below.
Please note that the Sendible Support portal is a great place for dozens of how-to articles on specific features.
Also, if you encounter a bug and can't find the answer on the portal, please submit a support request and our team will get back to you as soon as possible!