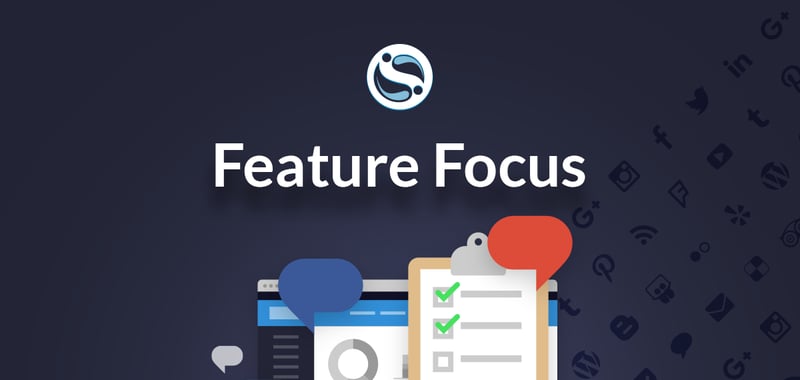 We already know that #content is the way forward when creating any successful marketing campaign, be it for your own company or for a client. Creating the right content to send out at the right time, targeted at the right people. Sendible has a number of features to help you take your content campaigns to the next level.
Queues are the best way to manage posting for a purpose, whether it's for a campaign or if you're using the same user account for more than one client. Any messages you add to a Queue (before it's posted from Sendible of course), be it to Facebook, Twitter, a blog, emails to a mailing list, etc. will be tracked in relation to that Queue. Basically, you will get specific reporting data based on that Queue and the messages that have been sent out from it.
Designed with agencies in mind, let's take a real-life example to illustrate. I am managing a client's campaign for a new product line. I would add any (and all) messages for that specific product campaign into the campaign Queue. Why is this great? Well, by doing this, I can then see specific analytics based on these campaign posts. All I need to do is go to the reports under Measure > Report Builder > Add Modules > Campaigns, selecting the Queue that relates to the product Campaign, and voila! A nice custom campaign report at my fingertips.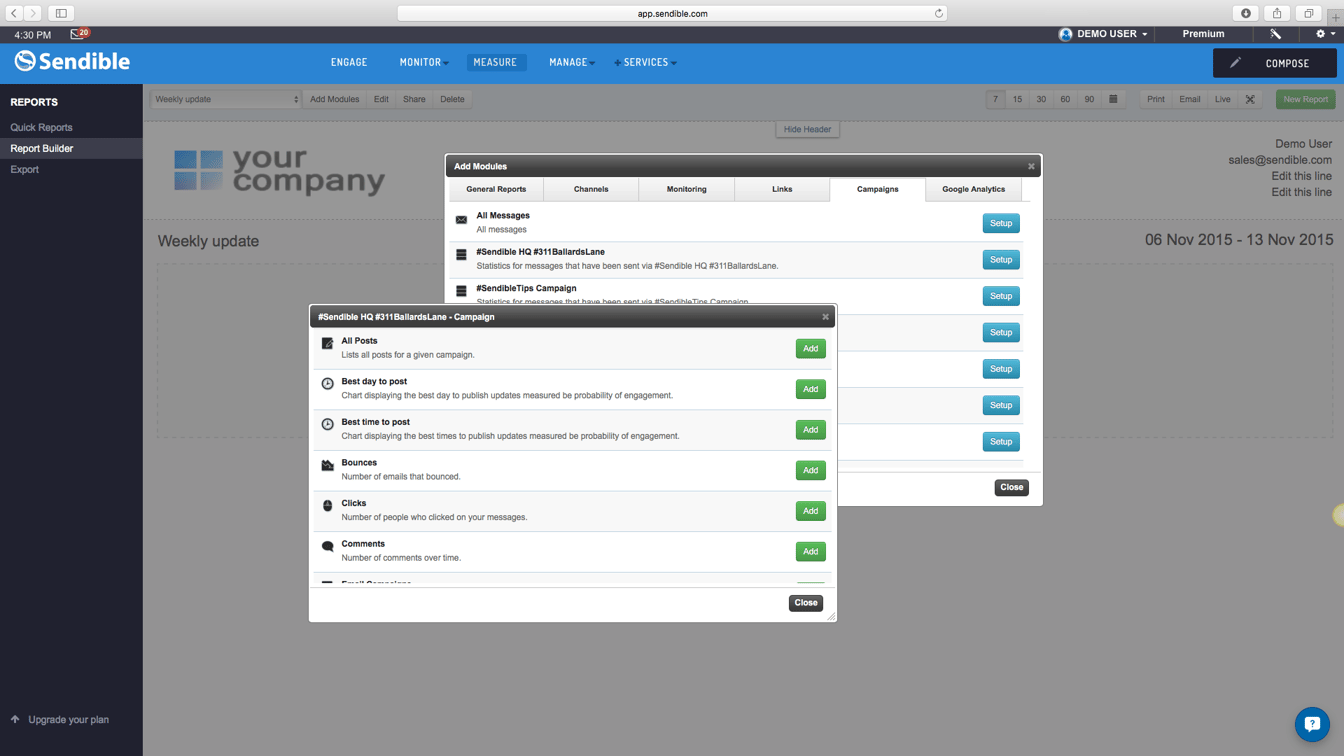 I can also of course still get social media analytics reports based on particular services as I normally would, this just adds an element of depth for client specific campaigns.
Another great reason to use Queues is to make your posting look more organic. You can pre-set times that work for you, and allow the queue to send out the messages at those times. Give your scheduled posts more of a human in-the-moment touch, even if you have scheduled it in advance.
And speaking of campaigns, in addition to using Queues for campaigns, we have a number of other great features that will help you easily set up and manage your campaigns. The content library allows you to save content for a campaign ahead of time and makes that content available to other user accounts as well, so they too can add and/or use the content from that library.
Campaigns also benefit from our useful calendar. Obviously in terms of seeing what's scheduled for a specific campaign (whether managed through a Queue or not), and also in terms of collaboration. Other users can check what you have scheduled or queued and they can plan their postings accordingly. Think of the team or cross-departmental cooperation and collaboration you can achieve through this.
Ready to learn more about campaigns in Sendible? Check out our How To guides below:
How Can I Add Edit or Delete a Queue?