Nothing breaks the flow of a feed faster than a poorly chosen thumbnail. Blurry, hard to see, paused in the most awkward facial expression... 🙈
Previously on Sendible, whenever a customer would upload a video, we would choose the 10th second of the video as the thumbnail. You can imagine how people were not thrilled with this approach:
"Hate to see my videos post with a

randomly chosen thumbnail that doesn't look good on the feed

!" - Caroline

"THIS THIS THIS THIS. Controlling

the presentation of the grid is a critical brand presentation control method

. The inability to control the thumbnail means I can't post video through the app. Every time I'm not posting through the app, it makes me question the value of it." - Tom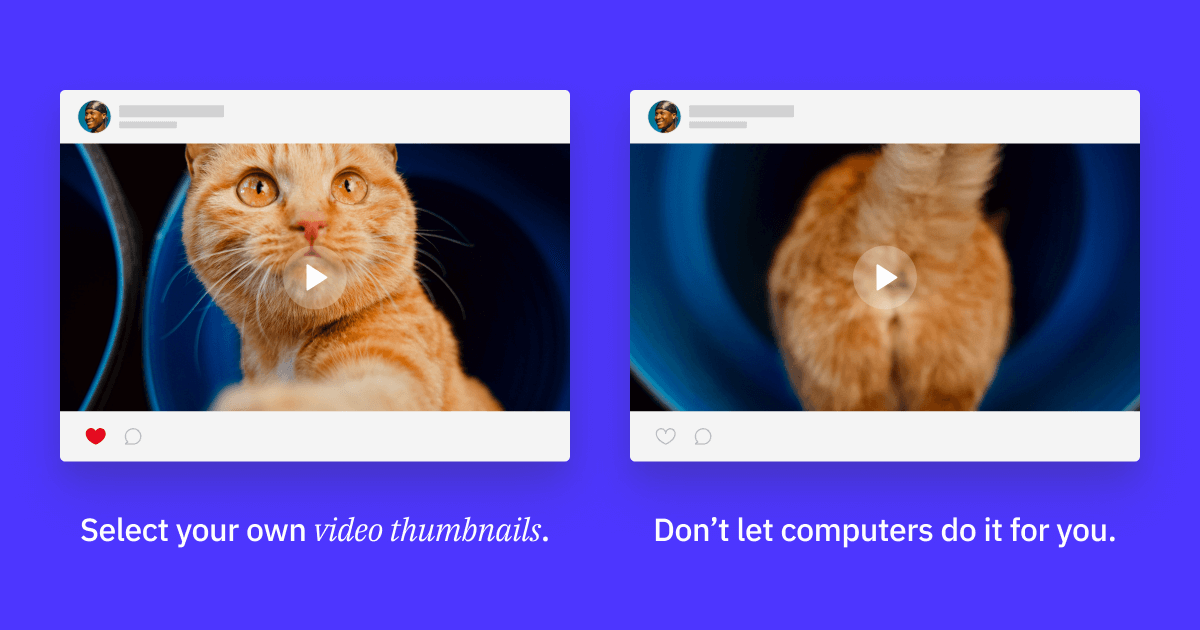 We take our customer requests seriously and we're always looking for ways to improve so...
Coming soon: Selectable video thumbnails for Facebook and Instagram 🥳
Since this has been a long-awaited request from our customers, I'm excited to let you know that coming up VERY shortly, Sendible customers will be able to select a still image from any part of the video timeline as the thumbnail for their Facebook and Instagram posts!
There are a few other bits and bobs to streamline your video workflow through Sendible that will launch with this upcoming release, so stay tuned for more.
Any questions or requests?
Our goal is to make your life easier so if you have any feature requests, head on over to our Feedback Portal and let us know.
We're all ears! 👂