Update: Pinterest is currently not available on Sendible.
After working closely with Pinterest, we were informed that they no longer consider themselves a social network and do not wish for their platform to be a place for marketers and publishers to distribute their content.
Instead, they want their platform to deliver a rich, personal experience for their users, enabling them to easily curate and source useful content related to their interests. You can read more about their mission here.
We are now working closely with Pinterest to improve the Sendible experience so that it more closely resembles the experience you would find on Pinterest.
Pinterest is like an online catalog, viewers browse through their interests with the option to buy. Its strong visuals make the channel appealing to businesses that can showcase their products non-intrusively. It's the place to be for engaging with interested buyers and as with any social media channel, it requires regular scheduling.
Here is how to schedule on Pinterest with Sendible:
1. Sign into your Sendible account and head over to Services+
2. From the list of services displayed, find Pinterest and click Add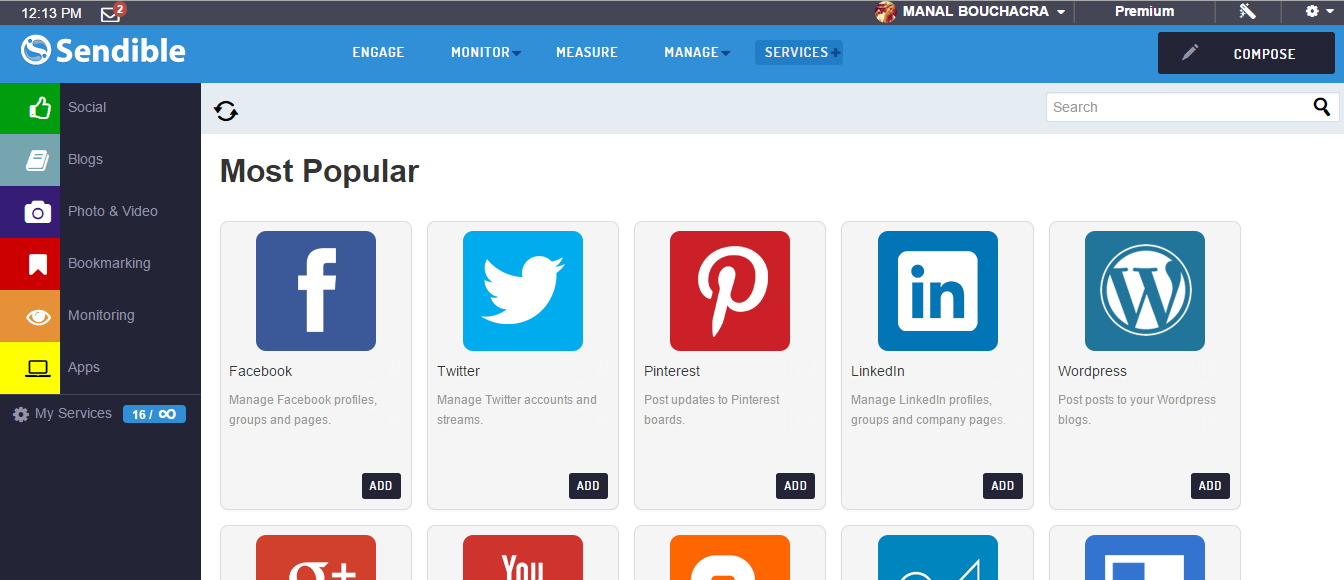 3. A pop up window will prompt you to fill in a few details. These will include your Pinterest Login details and a link to the board you wish to post to.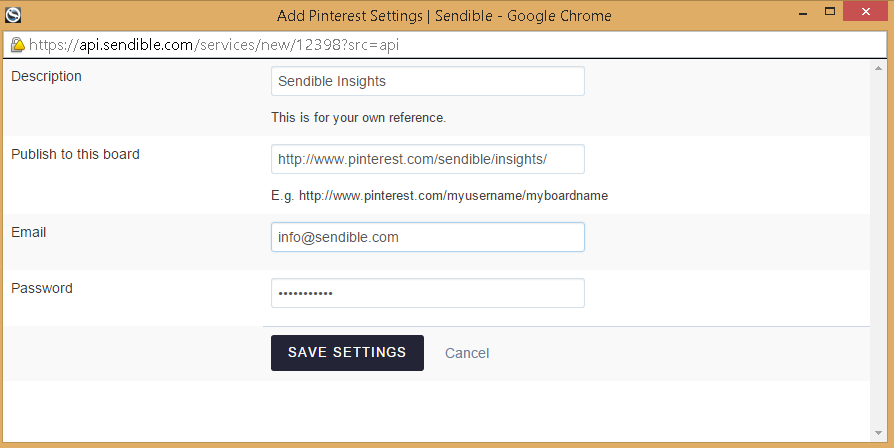 4. Click Save Settings and the service will now appear within your Sendible account
5. To post to Pinterest, click Compose and select your Pinterest Post service from the list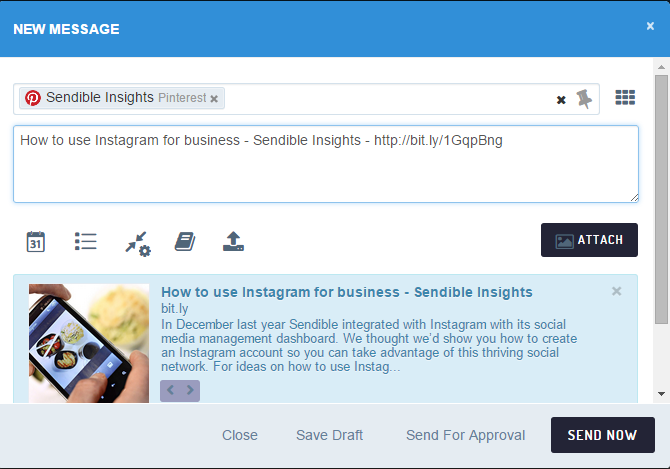 6. Choose a date to schedule the post. Make use of Sendible's Optimal Time feature advising you on the best times to share for more engagement

7. Sendible also helps inform your decision on what content to share, by linking to RSS feeds and Trends