We're excited to announce that we've recently added a new Twitter stream to Sendible that helps to make our Social CRM even more powerful. The new stream allows you to view your list of followers in the order that they've followed you. This is great for finding leads in your follower list and adding new prospects to your CRM within Sendible.
Here's how you can setup the new stream:
1. Sign into your Sendible account.
2. Click "New Stream".
3. Click the Twitter icon.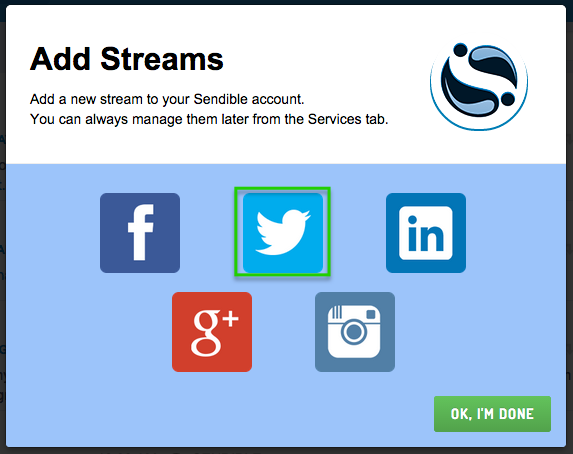 4. From the list of Twitter services, select "Twitter Stream".
5. After authenticating your Twitter account, make sure you set your "Type of stream" to "Followers".
6. Click "Save Settings".
Now, you'll see your new followers listed in a stream. To view even more detailed information about each of your followers, including Klout scores, PeerIndex data and to add them to your CRM, simply click on their username.