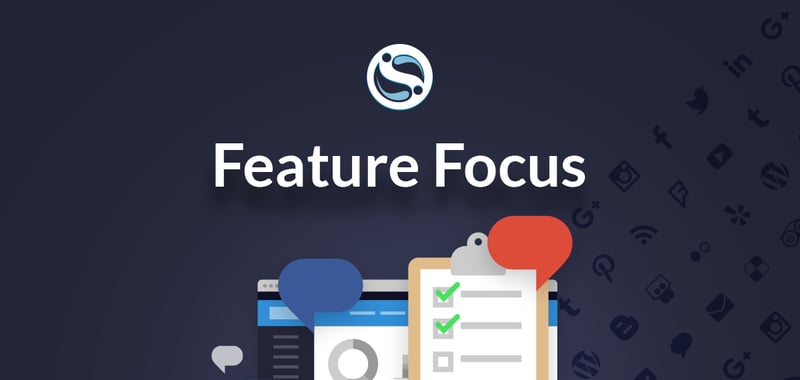 This week we launched our very exciting Suggested Content feature, bringing relevant and useful content straight into your Sendible dashboard. If you haven't already tested it out, or seen it, we invite you to read this and get started!
In addition, we also released a few smaller, but no less useful features onto the Sendible platform. These include changes to mailing lists, and sending messages to contacts. Keep reading to find out how these changes will improve your Sendible experience.
Mailing Lists
Mailing lists are a great way to organize you contacts. Putting your contacts into groups mean you can easily target them for marketing or sales purposes. Mailing list capability has been in Sendible for a while, but we thought we would make it even easier. We have now made mailing lists accessible from the add/ edit contact screen, cutting down the time it takes to organize contacts.
1. Add or open an existing contact.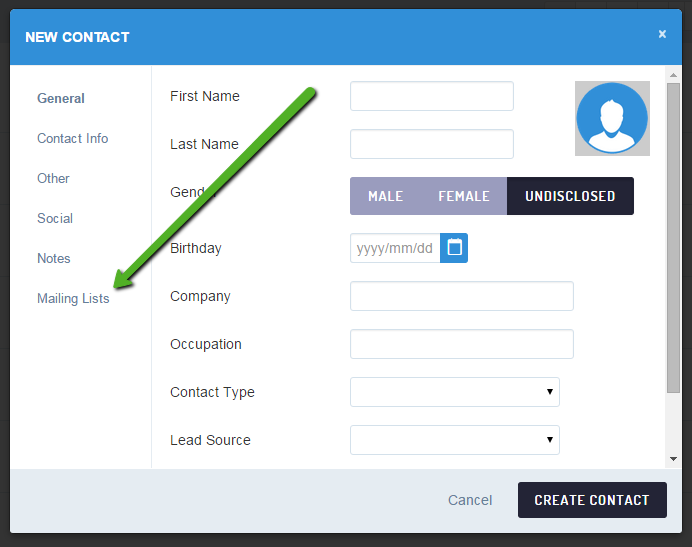 2. Choose the new 'Mailing Lists' menu.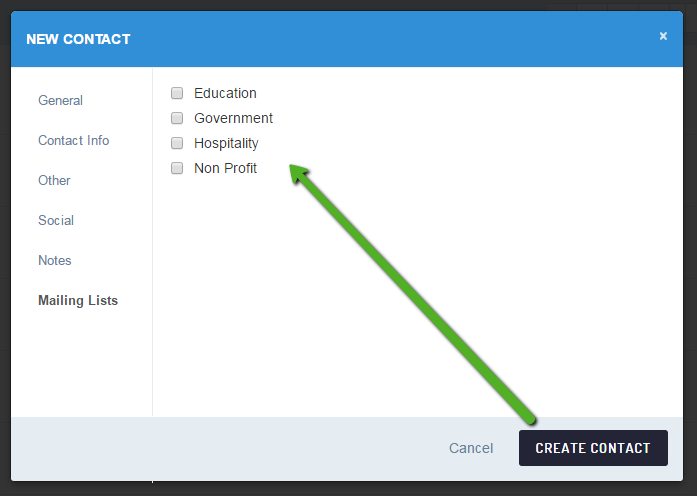 3. You will now be presented with a list of your pre-set mailing lists. Select the mailing lists you wish to add your contact to and press 'Save' or 'Create Contact'. Your contact will now be added to the appropriate mailing lists.
Send message to contacts
Mailing lists are great for sending out mass messages to a group of contacts, however what if you want to message contacts in different groups, or individually? We've implemented a way you can quickly select contacts and send out messages via either email or text message.
Go into 'Contacts' and select the contacts you wish to send a message to. Note: You can view a contact's preferred method of contact from this screen.
Press either the 'Mail' or 'SMS' icon at the top of the screen.
The compose box will now be populated with either the email addresses or phone numbers of the contacts you selected.
Press 'Send Now' to send your message. Alternatively, schedule your message to go out at another time, save the message to drafts or add to one of your queues.
We hope you find these features useful- please let us know in the comments what you think! If you are not already a part of Sendible, sign up for a free trial at www.sendible.com. Remember to check back next week for another feature focus!