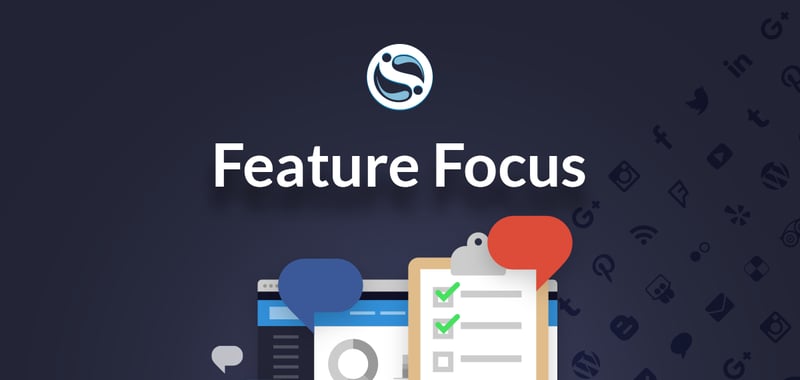 Google Plus (Google+) might not be the cool kid on the block, but it's still a powerful social media network for content discovery, especially visual content. This is especially true after the social network updated their user interface and added 'Collections' in May.
We are always trying to find new ways to help you manage your social media more effectively. Below are the most recent Google+ features that we have added, enjoy!
Publish to your personal Google Plus account
Great news everyone! It is now possible to publish posts to your personal Google+ profiles. This is all due to the recent change in the API, allowing us to build this feature / functionality right into Sendible.
Why is this important? Well, not all folks who hang out on Google+ have a business profile, actually most influencers have been using a personal one for years. By having access to posting and monitoring page feeds, you can manage your personal account seamlessly in addition to your business accounts.
Setting up a Google Plus posting service
1. Go to Services, locate Google+ and click Add.
2. You'll be asked to provide the login details for the account you want to sign into if you're not already logged into that Google account.
3. Once done, give the Google+ Page you're setting up a name for your reference.
4. From the drop-down menu, confirm the Google+ Page you want to set up the service for.
5. Select the type of feed you wish to see in the Inbox (this will be added in addition to the ability to publish posts to that Google+ Page). You can select whether to see your posts (My Feed) or the posts of those in your circles (Page Feed).
6. Select whether or not you want to use Google's link preview when posting to that Google+ Page.
7. Select how you want images to be handled if you include multiple images in the same post to Google+ (currently only one image can be included in the same post if you're posting to Google+ via a third-party software like Sendible).
8. You can then choose how you want to receive alerts for new activity on that Google+ Page.
9. When you're happy with the settings, select the Save Settings button.
Once the Google+ posting service has been set up, you can post to your Business and Personal Google+ pages directly from your compose box. You might also find these other resources useful from our Support portal:
Share more images for maximum engagement
Images say more than words. Images also create much more engagement than simple text or link previews on social media. So, we have added a small, but handy feature, allowing you to post more images on Google+.
When you attach a link preview from within the Sendible dashboard, you can now choose to publish the featured image of the link preview in full-size instead. According to research, this should boost your engagement on this social media network.
Let us know if there's a feature that you would like added to Google+! Note, we're looking into implementing the ability to publish to Google+ Collections fairly soon too.