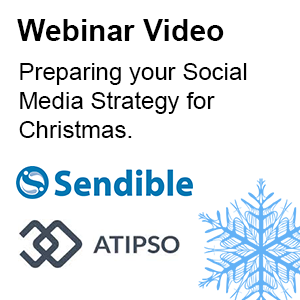 The content and messages in this webinar are as relevant today as they were last year! A well-planned Festive Season marketing strategy means that everyone gets to take advantage of the holiday period, and there is no last minute rush or Christmas day email checks.
Last year, Sendible joined forces with Atipso, the online campaign builder, to demonstrate the tools, hints and tips you need to prepare your Social Media Strategy for Christmas — especially if you are in the #RetailIndustry.
Be sure to register for your free 30 day trial of Sendible.
If you'd like to join us for future webinars please visit keep an eye out for them here.