With Sendible, you have the ability to assign tasks to team members and manage the approval workflow. To create an approval workflow, follow the steps below:
1. Go to Manage > Admin > Users and either create a new user or edit an existing one.

Select 'Worfklow'.
2. Select 'Yes' to 'Needs approval before publishing' and select from the drop down who needs to approval this user's posts.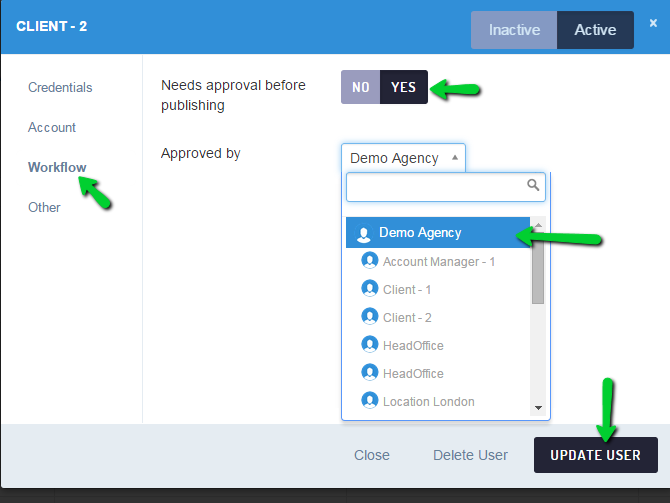 3. Click 'UPDATE USER'.
Now, when this user ( client - 2) creates their content from within the Message Box, they will see a 'Submit For Approval' button.
The user has the ability to add a message/comment that will be sent to the user from whom they require approval. This user will receive a notification, informing them that they need to either approve or reject the content.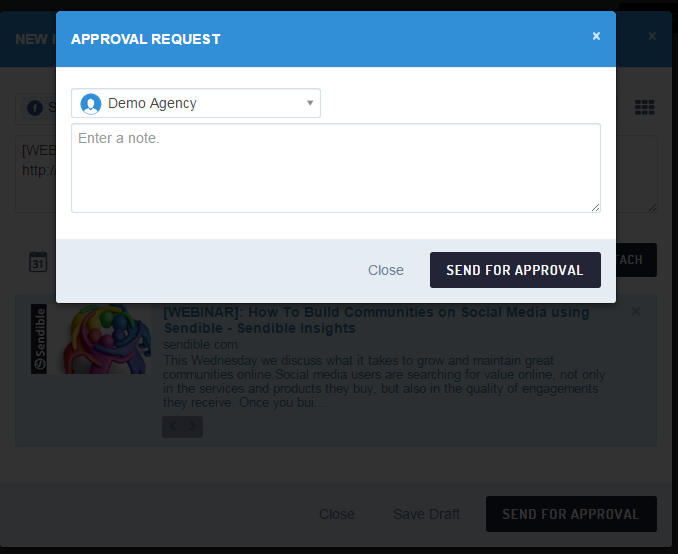 Now the user (Demo Agency), can see the message for approval under ENGAGE > Follow Up > For Me. They can choose to comment back, approve or reject.