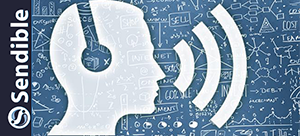 Are you looking to improve your knowledge of social media? Delve deep into the tricks of the trade and learn the science of generating leads online?
Sendible hosts free webinars every Wednesday and Thursday on trending topics that leading Digital Marketers simply can't afford to miss.
Let Sendible be your consistent resource provider every week. We join forces with expert guest speakers who also share their insights on a wide variety of topics related to online marketing and brand reputation management.
These webinars are available FREE just for you!
Here's the line up for up, grab your seat early by signing up now:
Wednesday 30th September: Extracting Value and Power from Content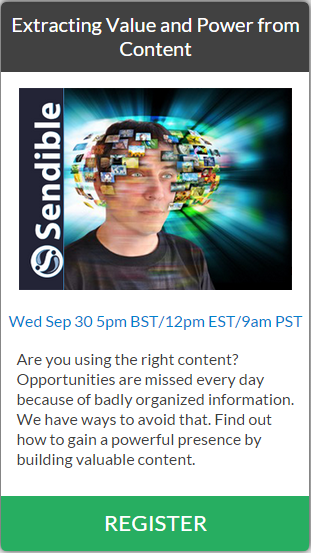 Thursday 1st October: Sendible product Training