We've all been there. It's Friday night and you're about to leave the office for the weekend. You've shut down your laptop, Slack is set to snooze, you've wished everyone a good weekend and you're halfway through the door.
Then, all of a sudden your client calls up at the 11th hour, wanting all of their social media posts amended for the weekend. For this client, that's around 50 posts spread across five different social accounts. You're then faced with a split second decision:
Stay in the office, fire up your laptop, get hit with fresh Slack messages, log into your

social media management dashboard

, update all of your client's social posts, and finally, sign off for the day.
Or, carry on and leave the office, get your smartphone out, open your social media management app, update all of your client's social media posts on-the-go (or even send over to your client for approval), and start your weekend with a big smile on your face.
I know which option I'd take!
This is just one example of when a social media management app can be a huge benefit, and it's not hypothetical - this actually happened to a colleague of mine. Social media is constantly 'on the move' and it doesn't constrain itself to our working hours or geographical location, so it's a 24/7 job.
Therefore, managing social media for your clients or for your own agency is a never ending assignment. Whether it's responding to a customer enquiry on Twitter at 4am or forwarding a hot lead from LinkedIn to the sales team, you need to be able to respond quickly. According to Jay Baer, 40% of customers who complain on social media expect a response within one hour. Brands need to constantly engage with their audience to meet their ever growing expectations.
And so, we're excited to announce the improvements we've made to our mobile app, making it even simpler to schedule, assign and approve social media posts from your smartphone and tablet. The app is now available to all Sendible users on iOS and Android.
What's new about our social media management app?
Quickly approve content for publishing
You can easily oversee the content quality of your team by assigning, approving or rejecting tasks within the Sendible app. Draft messages on-the-go and have your team member or client approve them before they're published. In other words, put an end to mishaps and typos!
In a world where everyone wants everything instantly, time is one of the biggest fundamentals of good customer service. Respond to your clients' prospects on social media by assigning incoming messages from the Priority Inbox to the right team member or department.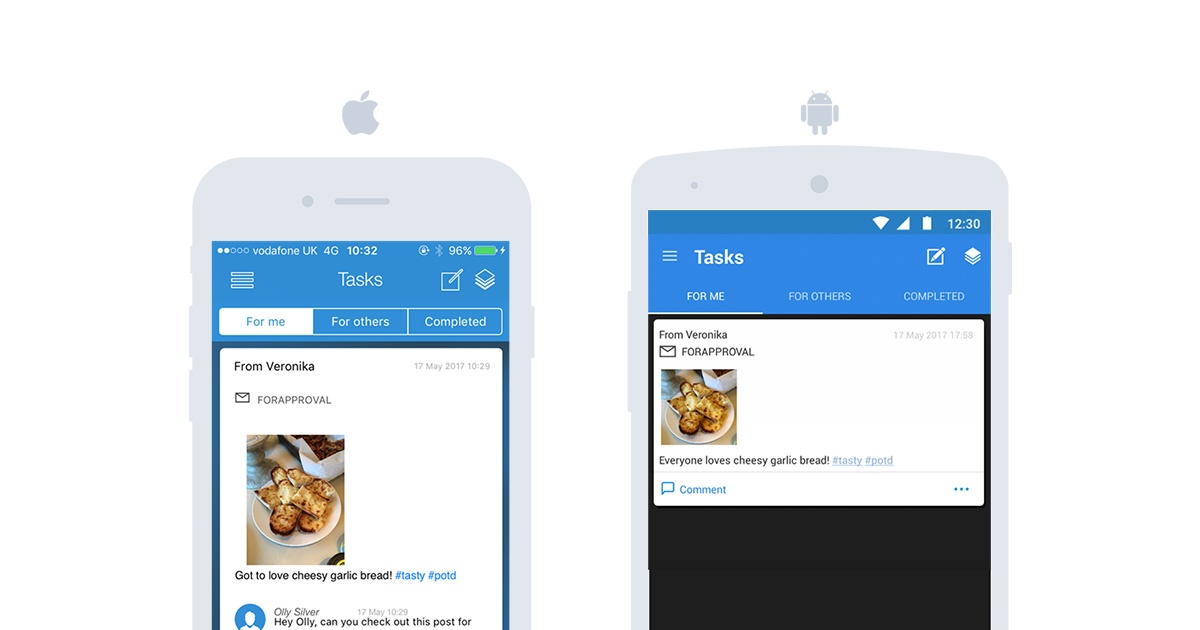 Create new content in a few taps
There's nothing more embarrassing than having an empty social media calendar to show to your clients. In addition to writing posts in advance, you can also group them and set up automated queues that will keep your client's accounts active with the help of RSS feeds.
Timing is key, so we've made it easy to tweak your queue settings, times and messages when you're away from your laptop to ensure that your client's audience is always receiving the relevant content at the most optimal times for engagement. Updating the order of posts is easy. Simply drag-and-drop your messages to adjust their position in the queue.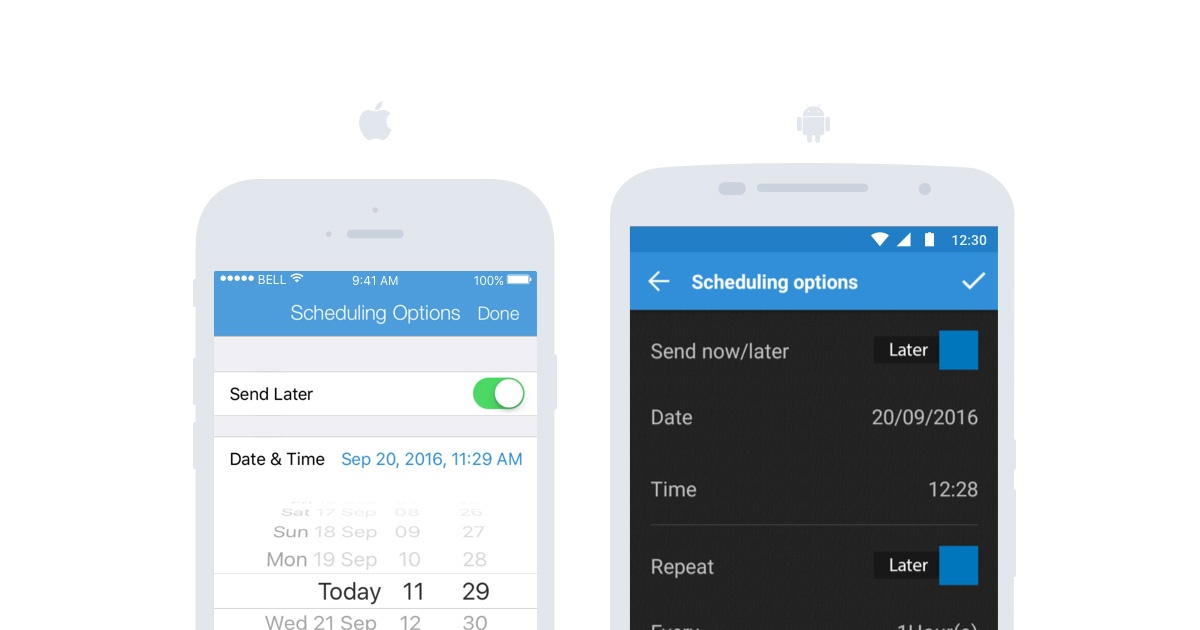 Schedule posts to Instagram seamlessly
Instagram's API is quite restrictive as it doesn't allow third-party applications, such as Sendible to post and schedule updates automatically (without the input of the actual user). However, our very clever Product Team have come up with an innovative way around this.
In addition to receiving an email, you can now schedule posts to Instagram and receive push notifications on the app when the post needs to go out. All that contributing to seamless team collaboration and making sure you never miss the post you need to publish.
Schedule a post to Instagram using Sendible and assign to your team.
Team members will receive a push notification whenever it's time to post.
Easily publish to Instagram with the image and caption, with just four taps.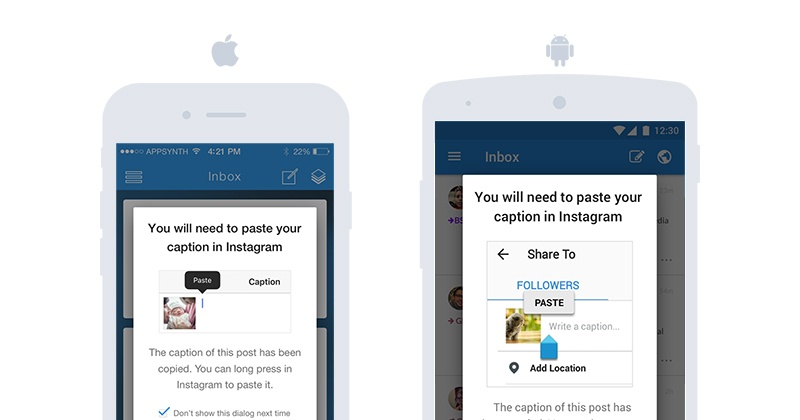 Watch our webinar recording to see all of the new features of our social media management app in action!
You can start taking advantage of the Sendible social media management app today by downloading it to your smartphone or tablet from the App Store and Android.