Continuing in our series of support articles, we'd like to provide information on what to check if you're having problems setting up your social media automation services or you think they may not be functioning correctly and some points to note in general.

Let's begin with RSS services: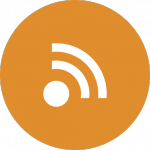 - Services the RSS will be posted to must be on the account where the RSS feed is set up, not shared from anther account otherwise they will not function correctly. If they have been set up on another account, you can use the 'Transfer' option to transfer these services and share them back to the account they were transferred from if necessary.
- If you are not getting any posts coming through from the RSS feed, this may mean that your RSS may not be valid. To check this use an RSS validator such as: http://validator.w3.org/feed/
- If it's not valid or there are issues with it, try putting it through a site like Feedburner which can correct these issues.

Now let's move onto Twitter Automations: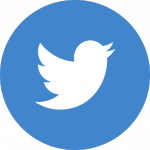 - Make sure Twitter Social Service is connected. For example, if you have updated the login details for your Sendible account, you will need to update these on Sendible as well.
- Use the Twitter search operators correctly. For example, if you're looking to Retweet Tweets from a specific user, you'd put 'from:' and then their Twitter handle. So if I wanted to retweet Tweets from Sendible, I'd put – from:sendible
- Check your 'Sent' view under the Message Box if you're not sure if a welcome or retweet automation is not working. As these are sent from Sendible, they may not show in your Twitter sent messages.
-Also, the Auto Welcome message service does not discriminate between new users and old users, so this service may make users confused if they signed up a long time ago. This service is much more relevant for Twitter accounts with few followers or just starting up.
- Make sure your Welcome messages are less than 140 characters long as this is the maximum character limit for Twitter. Twitter counts all links as around 25 characters so with one link the maximum character count is only 115 characters.
- Your auto-follower and unfollower automations will not follow or unfollow any new users if all applicable users have already been followed or unfollowed.
- The Auto Follow amount is just the maximum number of users to follow. Our way of following is to keep it random to make it look less automated. Also there are limits as to how many users we can search for meaning that which users we can set your user to follow has a limit too which is why applicable users may not be picked up every time.
Making the frequency of following too often may also cause Twitter to ban you for being too aggressive - see their article on aggressive following : https://support.twitter.com/articles/68916-following-rules-and-best-practices
As they do not disclose what the limits are counted as aggressive we recommend you don't try to push your luck too far.
These tips and information should see you through the majority of problems you may encounter with your automations however, as always, if there's anything it hasn't covered and that you need further assistance with, do drop us an email - support@sendible.com