It may be Summer for most of the world, however we at the Sendible HQ in England are experiencing some very gloomy, wet weather! To perk ourselves up we thought we would add some snazzy enhancements to improve the Sendible experience. Whether you're enjoying a hot summer or a wet one, you can count on us to be improving your Sendible experience; all year round, rain or shine!
1. Instagram Post Scheduling
The newly-added Sendible Instagram Posting service allows you to schedule your Instagram updates in advance, add Instagram images to a queue to be posted at an optimal time, or send updates to Instagram at the same time that you update Twitter, Facebook, Pinterest and your other social network accounts – saving you the hassle of needing to update Instagram separately.
Read all about Instagram Post Scheduling here.
2. A More Visual Content Library
a) Grid view
Visualising your content has never been easier with our added 'grid view' option. Go to Manage, Content to make use of this option. Now you can view your content images in stunning high quality, making it easier to choose which content to send to your audience.
b) Email your content
We've made it a lot easier to get content into your content library- without even having to log in! Find your unique email address for your content library by clicking 'add content' in Manage, Content. Simply compose an email with the recipient as the content library address, the subject as the title, and the content as the message. You can add as many images as you want, inline or via attachments.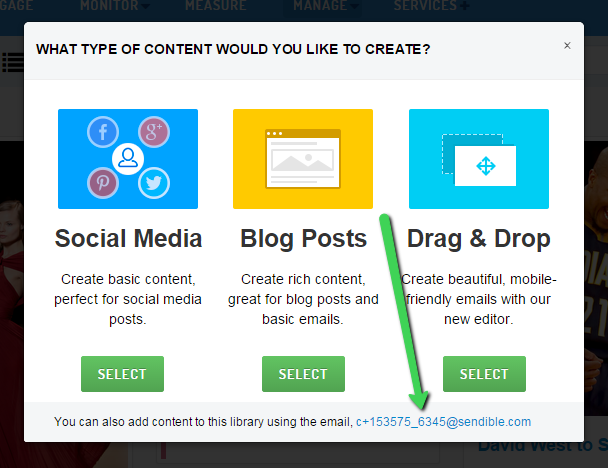 3. Bulk Importer Improvements
a) Bulk Import to queues
We've changed the view of the bulk importer as per your request. The bulk importer view will now adapt to the type of message you want to import. For example, if you choose to import a message into a queue, you will no longer be asked to provide a Send Time or Send Date. This is due to queue time slots being pre- selected. We've added the option to view and change your queue settings from this view as well, giving you more control when importing messages.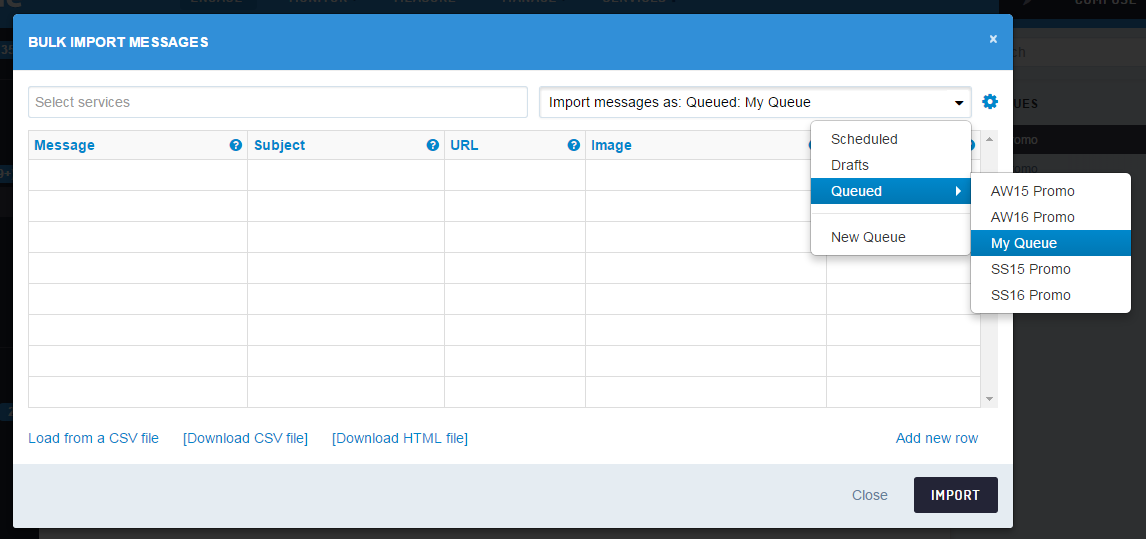 b) Bulk Import tags
We have added the option to bulk import tags for messages. Simply add your comma- separated tags to the appropriate column in the bulk importer to make use of this feature.
4. Access Archived Messages
Sendible automatically filters out messages that you may not want to see. This means you only see the important messages in your Priority Inbox. To provide you with extra control when message filtering, we've added the option to view your archived messages. Click the 'archive' option next to Priority Inbox to view any messages that have been automatically archived by Sendible, or any you may have archived yourself.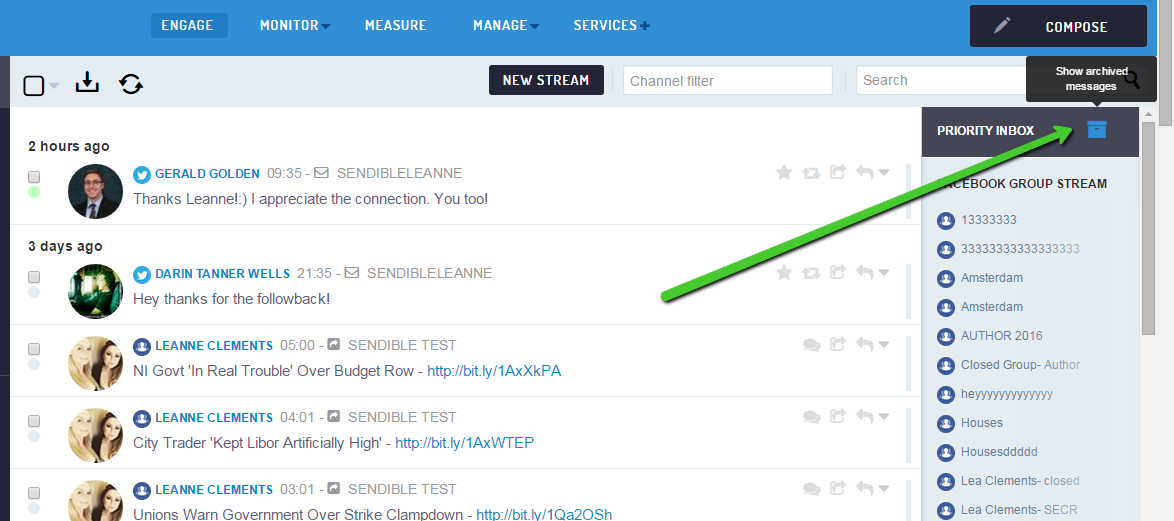 From this view, you can also restore any messages that may have been archived by mistake. Select the messages you want to un-archive, and select the 'restore' button at the top of the screen. You can also restore individual messages by choosing the 'more option' next to the message.

5. Better control over the appearance of links
Many of our customers like to share link previews, but will manually remove the link text from the body of the message before it is sent. We've added a setting in Publishing Preferences which will do this for you. Go to Preferences, Publishing Preferences, and choose ON or OFF for the 'Strip Links from Post Body' option to make use of this feature.

6. Replace images on link previews with your own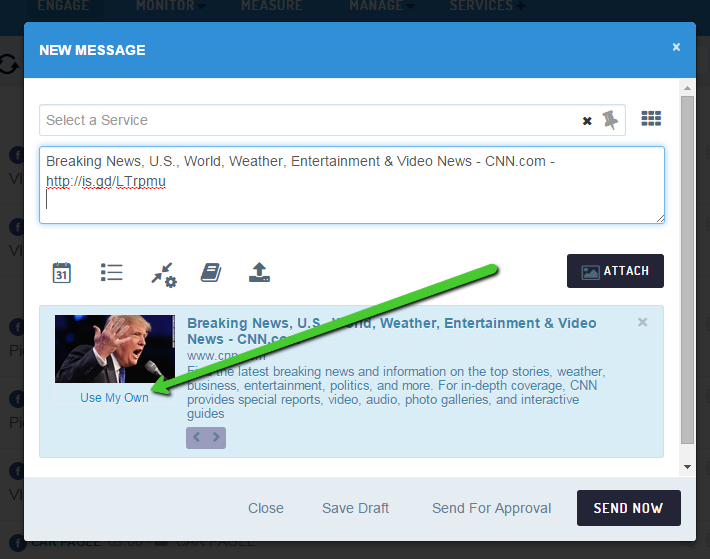 Using your own images for link previews has now never been easier. Simply add a link preview to your message and select the 'Use My Own' link underneath the default link preview image. You will be presented with the normal Attach Media view, upload an image from your desktop, media library, or search the web for your perfect picture.
We hope you enjoy these new features, if you would like a more detailed walk through don't hesitate to drop us an email at support@sendible.com.
If you're not already enjoying Sendible, sign up for a free trial at www.sendible.com.