At Sendible, we are huge fans of Feedly. Since Google Reader closed its doors last year, Feedly has grown in popularity and we've seen a lot of users asking us how to import their Feedly RSS feeds into Sendible's social media management dashboard for automatic syndication to their social networks. This post explains how to import your Feedly feeds into Sendible.
1. Sign into your Feedly account.
2. Click on your account name at the bottom left, then click the Save as OPML.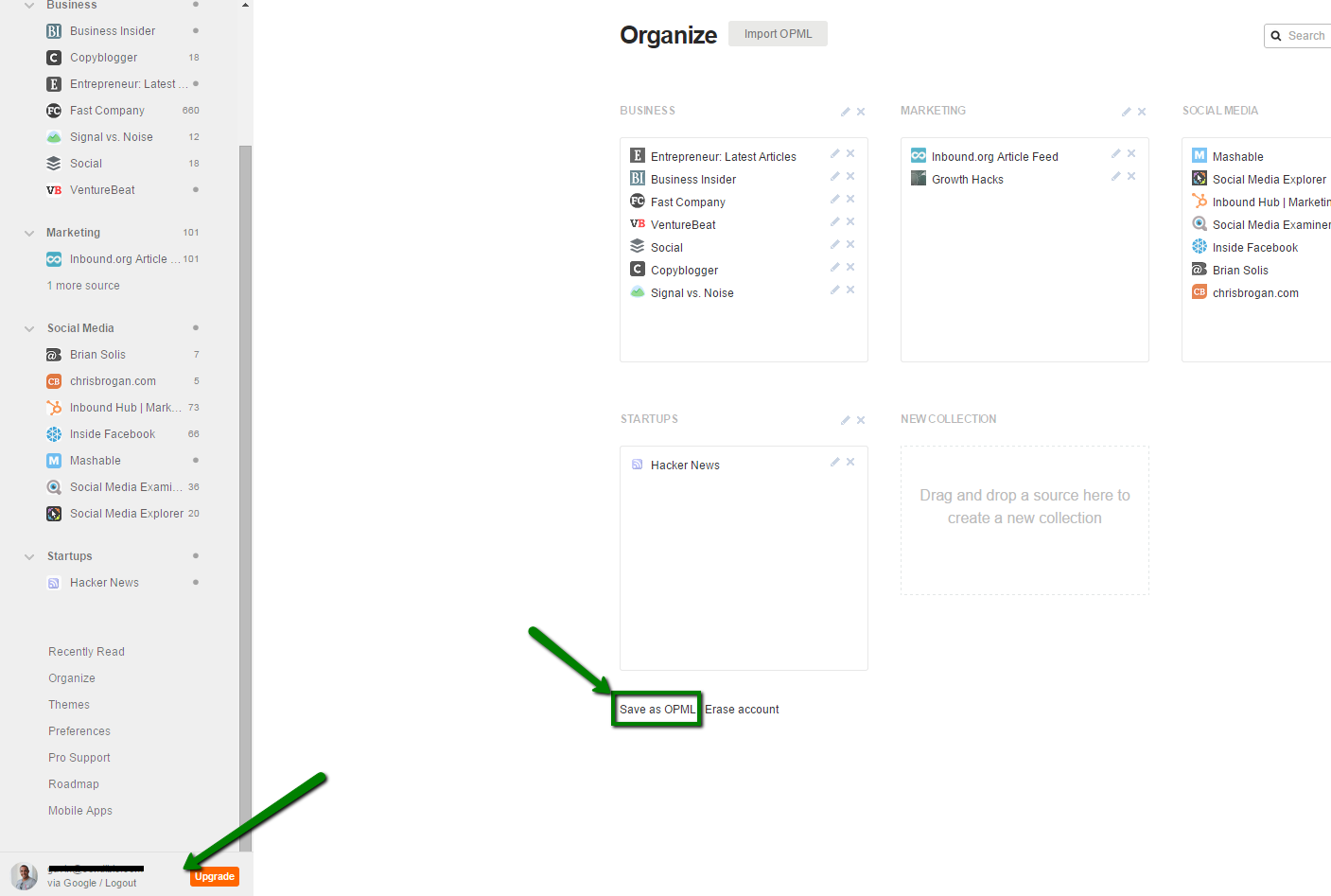 3. Now, click the link to download the OPML file.
4. Return to your Sendible account and click Services+.
5. Select Apps from the left sidebar.
6. Locate the "RSS Feed Importer" service and click Add.
7. You'll now see a window that allows you enter the contents of the OPML file you downloaded in 3 above. To copy the contents, open the OPML file using a text editor such as notepad and copy and paste the contents in Sendible, then click Save Settings. Sendible will process your OPML file in the background and your feeds should appear in your account in a few minutes.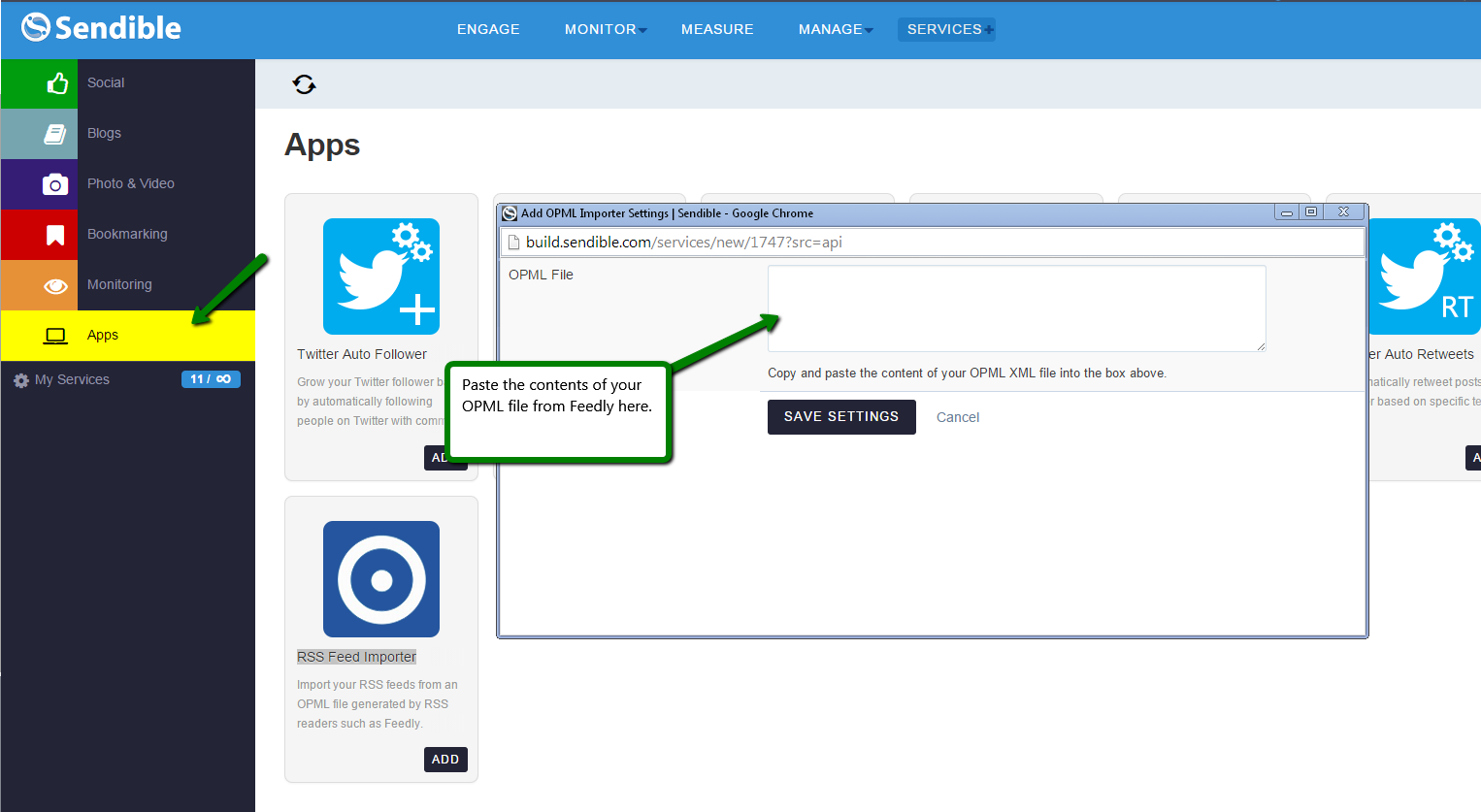 8. Now, if you'd like to setup automatic RSS syndication, take a look at the video below that walks you through the setup process.