From Chat to Checkout: In a recent study, 72% of retailers said that social media had a significant effect on sales. Find out how to generate leads to your eCommerce site through social media and how to convert them to sales by optimising the purchase experience for your customers.
Event Details
Date & Time: 20th August 2013, 2pm-6pm
Level: Beginner/Intermediate
Price: FREE
Location: Google Campus, 4-5 Bonhill Street, London, EC2A 4BX
For more information about this event please contact DMA


What is From Chat to Checkout all about?
Join Sendible and SagePay - Digital Marketing Academy's partners for an insightful look into two main topics for Ecommerce Success:
- How to spot social buying signals through effective Social Media Management
- Optimising the customer journey: the importance of consistent branding (from homepage to checkout), reducing friction with a 'single-click' checkout to increase sales conversions and safeguarding your profits with secure systems.
What should I expect?
This will be an in-depth session that not only outlines some of the 'nuts and bolts' essentials required for your online shop in terms of fraud prevention, one click purchasing and payment options, but also gets your creative juices flowing in terms of how you can effectively manage your social channels for lead generation.
Who should attend?
Anyone who owns or manages an eCommerce site and wants to discover some creative ways to increase sales and ensure that the payment process is as efficient as possible.
Will I be able to ask questions?
Yes. Chat to Checkout is not a corporate conference – it's an intimate event with a focus on the attendee. Giving every attendee the opportunity to ask questions and receive feedback tailored to their specific industry, niche, or website allows everyone to leave armed with knowledge that can be implemented and materialised. Industry panel experts with proven track records will be on hand to provide live commentary on individual websites if needed.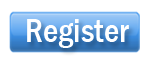 http://www.eventbrite.co.uk/event/7716254525?ref=ebtnebregn