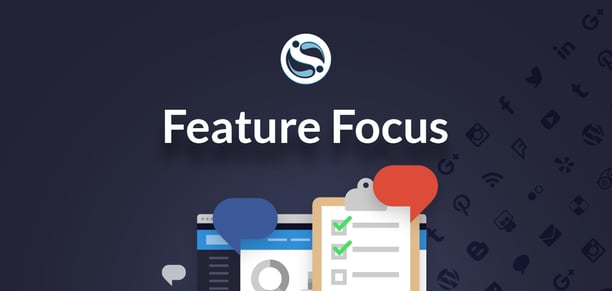 We're excited to announce the release of a new feature that gives administrators more control over the customization of user hierarchies, teams and sub-teams within Sendible.
This is especially useful for agency users. Agencies can now allocate specific client accounts to one or more team members who can then seamlessly manage the social media activity for those customers.
Say for example, you have an especially needy client who needs heavy supervision and guidance on social media. Sendible now makes it possible to allow multiple team members within your company to have access to the client account to ease collaboration and promote greater affinity and management with the client.
This feature is not only useful for agencies but corporates can also make use of this feature to manage the access to social network accounts for regulatory adherence and reputation management purposes.
The old saying goes 'too many cooks can spoil the broth' – But a few can help create something truly amazing and engaging for social media audiences.
A feature requested by a number of our users which we've recently implemented enables multiple users to have access to one or more specific user accounts.
Be it a supervisory, for collaboration purposes or a client management role. This new feature gives you full control over users' accounts as predefined by the administrator.
We hope this will promote greater care and management of company/clients communication channels.
To Get Started:
Log into your Sendible account admin credentials.
Click Manage > Admin > Users
You can either click 'edit' to update an existing user or 'New User' to a create a new account.
Fill in the user information as you normally would. Choose who the person is managed by, this will be the head of the hierarchy.
Then choose who ' Has Access to' - users selected here will be able to switch user account into this (newly created/ edited) account.
You can opt to 'Maintain user hierarchy' which will add the user to the existing hierarchy tier or select no to have users added to a new hierarchy.