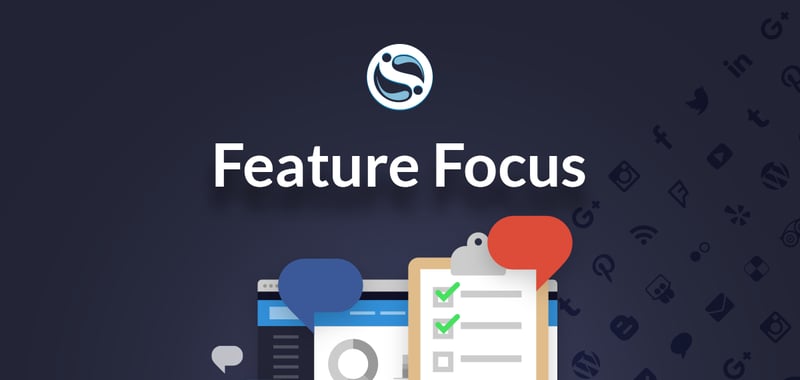 Sometimes it's a challenge for digital marketing agencies to get their clients and co-workers to hand over their social media profile login details. We have solved the problem for you. Now your clients can connect their own profiles to your Sendible account without ever accessing your dashboard.
What is Client Connect?
Client Connect is a feature that enables digital marketing agencies to easily add clients' social media accounts to a Sendible account, without the need to access client login details. Allowing your clients to add social media accounts in this way not only saves you from creating user accounts, but also eliminates the need to request access information via insecure means i.e. passwords over email.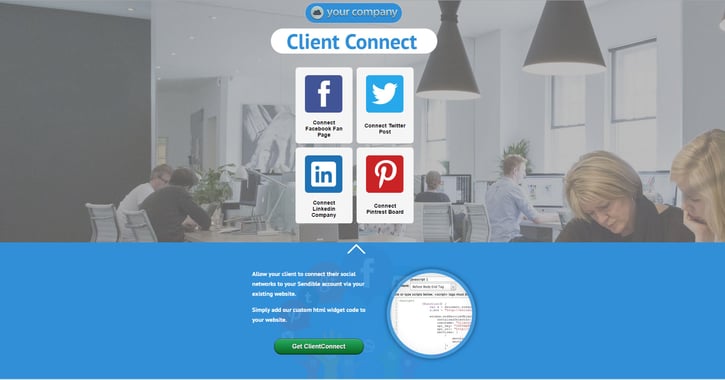 The buttons are added to your own website. Clicking the buttons will then allow the user to add services to a specific Sendible account, which is predefined by you. Once added, you will have the ability to manage the social media accounts on your client's behalf.
How does Client Connect work?
To picture how it works, imagine that you're managing a number of clients who will not need to log in to Sendible themselves but will need you to manage their social presence. First, you install the Client Connect widget on your website. Then you share this page with your clients.
By selecting the appropriate button, each client will be able to add their social media accounts to your Sendible account. Once they've added their social media accounts it becomes instantly available for you to manage within Sendible, where you can use it in the same way that you would any other service.
How do I enable Client Connect on my site?
Client Connect only requires a very basic understanding of HTML code. You just need to be able to add HTML and JavaScript to a page on your website.
The process of adding Client Connect code to your site will vary depending on who hosts your site. It's usually as simple as adding a HTML element where you wish the connect buttons to appear and a JavaScript snippet to the footer of the page.
Can I change how the buttons look?
For the best experience with Client Connect we recommend adding styling to the connect buttons through a coding language called CSS.
By default, the Client Connect buttons are unstyled and appear as just a button with text describing the service. We provide basic CSS styling to help improve the button's appearance, you can either use these styles or create your own.
What documentation do you provide?
We provide a simple-to-follow guide that details the technical aspects of using this feature.
What if our team can't code?
The process of installing the widget is as simple as copying and pasting a piece of code we provide. However, we understand that not all digital marketing agencies will have access to someone able to update HTML files. In those circumstances, just let your Account Manager know, and we can help.
What information do I need to provide for setup?
We need to know:
The user account that will be managing the services your clients add
The services you'd like your clients to be able to connect via the Client Connect buttons
Just click on 'Services' within the top navigation bar in your Sendible account. From the list of services there, you just tell us which native social media networks you want your users to be able to add via your website, e.g. Facebook, Twitter, Google+ or Instagram.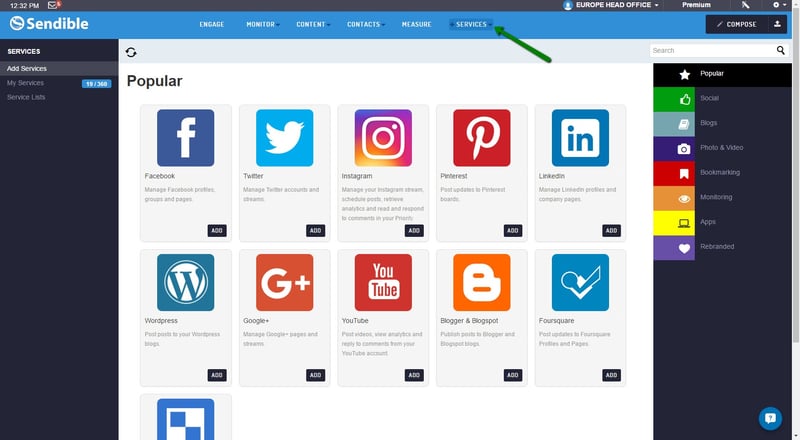 How can I sign up for Client Connect?
If you are interested in expanding your social media marketing capabilities and making life easier for yourself and your clients, simply . fill in this 5-minute form, and we will be in touch.
Social media management software for digital marketing agencies
If you don't have a tool to help you schedule posts to multiple social media networks for your clients just yet, you can give Sendible a try, completely free for 30 days.