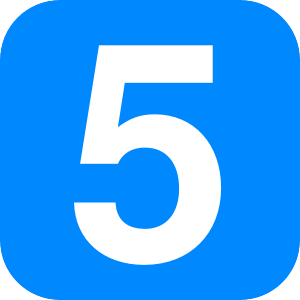 There is no shortage of competition in the area of social media management platforms and dashboards today. With the continuing shift from traditional marketing and customer engagement to online social marketing, new companies are constantly jumping on the bandwagon.
Yet with numerous new offerings popping up all the time, there are still those who have been consistently working to perfect their products for years now. Among these leaders, Sendible maintains its top-notch ranking and is adding to its already more-than-robust software all the time. There's a reason that 94% of our users give us 4 or 5 star ratings.
If you haven't tried Sendible yet, this is the time to do so.
Here are 5 great reasons you should try a 30-day free trial today.
1. Get More Done In Less Time
There are more relevant platforms online than any one person could keep up with and manage, if they wanted to be effective anyway. Instead of hiring a small team just for your social marketing, customer responses, and brand management, you can use Sendible's all-in-one software to get the job done quicker and better.
The Sendible Advantage
Sendible's Priority Inbox sorts through all of your mentions, comments, retweets, and more to put the important pieces of your streams in an easily navigable feed, allowing you to act quicker and save time and money. You can Schedule posts, have Sendible Repeat popular posts throughout the week, and even Import your posts in bulk for distribution.Sendible's dashboard plugs you into every major social, blog, and review site so that you can do everything from one central and powerful location. Posting, monitoring, reports, analytics, and so much more can be accomplished from a single location, saving your business time, money, and frustration.
Sendible's Smart Queues allow for creation of unlimited queues and publishing times and dates, so you can tailor your schedule the way you need without restrictions. The tool also gives you Optimal Publishing Technology which gives you the "best time to post" metric. Don't guess at the best times for engagement, let Sendible's algorithm figure it out for you.
While most pieces of similar software are essentially limited to Facebook and Twitter, Sendible has you covered from every angle of the online world. Here are some of the many services integrated into our social media management software.
Facebook - Manage your campaigns almost completely from Sendible. Post or schedule posts for updates and images, monitor your feed, and manage your profiles, pages, albums, groups, and more.
Twitter - Send and schedule Tweets to multiple accounts, monitor relevant keywords, and see mentions, direct messages, sent Tweets, and more in one place, right alongside all your other social activity.
LinkedIn - Stay in touch with customers and prospects, broadcast company news, and monitor news and buzz in your industry. Post and schedule directly to your discussions, groups, and profiles from one spot. You can now also manage and update your company Pages with Sendible.
Google+ - Manage and publish to multiple G+ pages, monitor and respond to connections, and pull reports and analytics from the most crawled social space on the web.
FourSquare - Post and schedule updates, tips, and shouts for any page or location. View, monitor, and respond to any updates.
Pinterest - Post and schedule pins to specific boards as link previews, photos with links, or YouTube and Vimeo videos. Retrieve detailed analytics about your activity, views, and shares.
Blogs
Sendible can also help you manage your blogs on Wordpress,Blogger, and Tumblr by creating and scheduling your posts. Other blog sites are also linked, including SquareSpace, MoveableType, Ning, Posterous, TypePad, and Sendiblog.
Image and Video sites
With images being the dominant driving force of the social web today, it is only common sense that your social media dashboard should be integrated with the sites that drive traffic with pictures and videos.
Sendible is integrated with the titans of image and video sharing, Instagram, Flickr, SlideShare, and YouTube. We know some of you use others as well, so we're also connected with MobyPicture and Scribd.
Email and SMS
It might be hard to believe in the age of social media, but email newsletters are still the top driver for new customers and sales, generally speaking. If your dashboard doesn't include email automation or SMS integration, you're missing out on a huge group of potential clients.
Creating and scheduling automated email and sms campaigns is just as simple with Sendible as posting to Facebook. You can even set up auto-response and triggered email sequence messages for new subscribers or other events.
More Integrations
The more the merrier, ot at least the more productive. That's why we also integrate other trackable services such as Diigo, Delicious, Bit.ly, Pocket, and Instapaper. Sendible truly is your one command center for everything online.
2. Expand Your Reach Automatically
You have to sleep and eat at some point, but the web never sleeps. Make sure you aren't missing out on important mentions or responses that must be made quickly by allowing some automation in your system.
The Sendible Advantage


Sendible gives you tools that keep it working on your behalf even when you aren't available. For example, Sendible can be configured to automatically follow relevant Twitter users, which will lead to follow-backs in many cases.
Twitter auto-replies are another handy feature, which will send pre-set messages to users who tweet your target keywords in their posts. Merge tags will even make them look authentic and not auto-generated.
3. Preserve Your Good Name
Brand management and reputation monitoring are necessities online today. Sites like TripAdvisor, Yelp, and others can build or tear down your business' name like wildfire. Make sure that you're seeing the positive and managing the negative with Sendible.
The Sendible Advantage


The Priority Inbox and other listening and monitoring tools included let you spot potential problems before they become major issues. Sendible can monitor just about every nook and cranny of the web where your business' name might be mentioned and respond quickly to either mitigate a bad mention or spread a good one.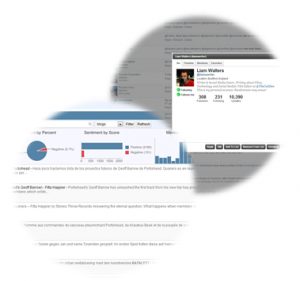 Sendible's sentiment analysis flags the mentions which should be paid attention to first, so you don't have to wade through them before responding.
In addition to the sites and services listed previously, we also integrate with many review sites, including:
Yelp
TripAdvisor
Google Local
Yahoo Local
Urbanspoon
Insider Pages
Citysearch
Apartment Ratings
Dealer Rater
MerchantCircle
Edmunds.com
OpenTable
Cars.com
Renter's Voice
Apartment Reviews
Yellow Pages
Yet another way Sendible helps you manage your brand is through internal team activity management, so that you can approve or disapprove any employee's posts or comments before they are published.
4. ROI - The Only Metric That Matters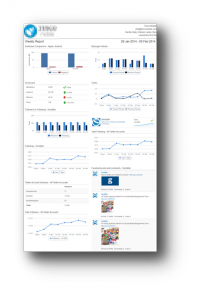 If you're involved in social media, blogs, review sites, or any other online activity for marketing and brand promotion and management, you have to know what your ROI is. Otherwise you have a really expensive and time-consuming habit. Most businesses still struggle to measure the return of the time and money they invest online, but Sendible makes it easy.
The Sendible Advantage
Sendible has by far the most robust and informative Reporting and Analytics available for social media and other online services. It integrates Facebook Insights, Google Analytics, Bit.ly tracking, and more. We have even added a Facebook Post Consumption metric to differentiate between engaged users and consumers.
You have access to a library of over 100 different charts, graphs, and metrics, and you can create your own branded and customized reports. These analytics and reports can be automatically sent to clients or your boss every week, which saves you even more time and allows you to concentrate on creativity.
5. Be Front and Center
Maintaining brand continuity across the web is important for your business. You don't want consumers to be confused about who you are or what you do. Brand Management is one way to accomplish this, but the little things often mean a lot as well.
The Sendible Advantage
Sendible is the only social media management tool that allows you to create branded posts. Add your company's tagline to your posts and include a link to your website, increasing direct traffic and boosting your search rankings (SEO).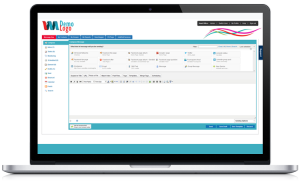 Franchises and Agencies can even create their own branded dashboard, which can be tailored to the look and feel of the company's brand, removing any vestige of the Sendible brand from your posts and reports, even from the dashboard itself. Clients never have to know that you are using a third-party platform. Instead it will appear as if you have developed your own system, making you look all the more impressive.
Download the full whitepaper
[salesforce form="5"]
If you're still not convinced that Sendible is the most indispensable tool you can have in your toolbox for marketing and brand management, give it a try for free for 30 days. You won't be disappointed, and it might be the best hiring decision you've made in years.